Results of High-Volume Air Sampler at Cape Hedo
Contact to Kei Sato (E-mail address: kei(at)nies.go.jp)
National Institute for Environmental Studies, Tsukuba, Japan
Last update: 2007
I. Experimental methods
Air samples were collected by using a high-volume air sampler at 1000 L min-1 for 12–24 h.

The concentration of total suspended particulates (TSP) was determined from the weight of materials collected on filter.
15 polycyclic aromatic hydrocarbons (PAHs) were analyzed by using high-performance liquid chromatography.

15 PAHs include phenanthrene, antracene, fluoranthene, pyrene, benz[a]anthracene, chrysene, retene, benzo[e]pyrene, benzo[b]fluoranthene, benzo[k]fluoranthene, benzo[a]pyrene, dibenz[a,h]anthracene, benzo[g,h,i]perylene, indeno[1,2,3,c,d]pyrene, and coronene.
II. Observed Data (2005–)
TSP and PAH concentrations [Date is represented in Japan Standard Time (JST). Numbers are yymmdd and symbols N and D are nighttime and daytime, respectively. ]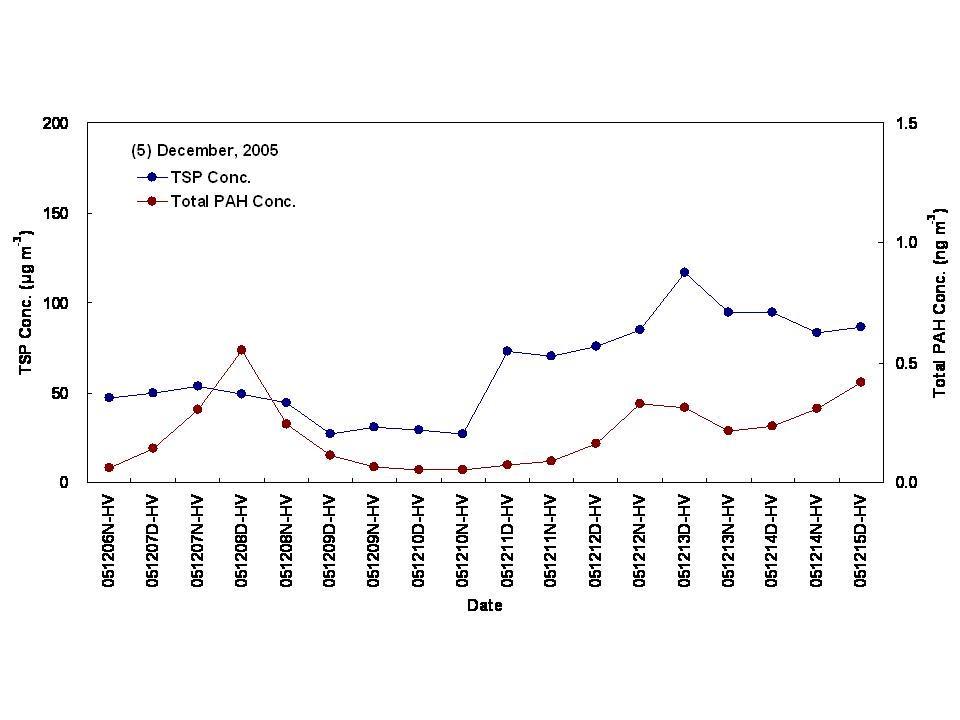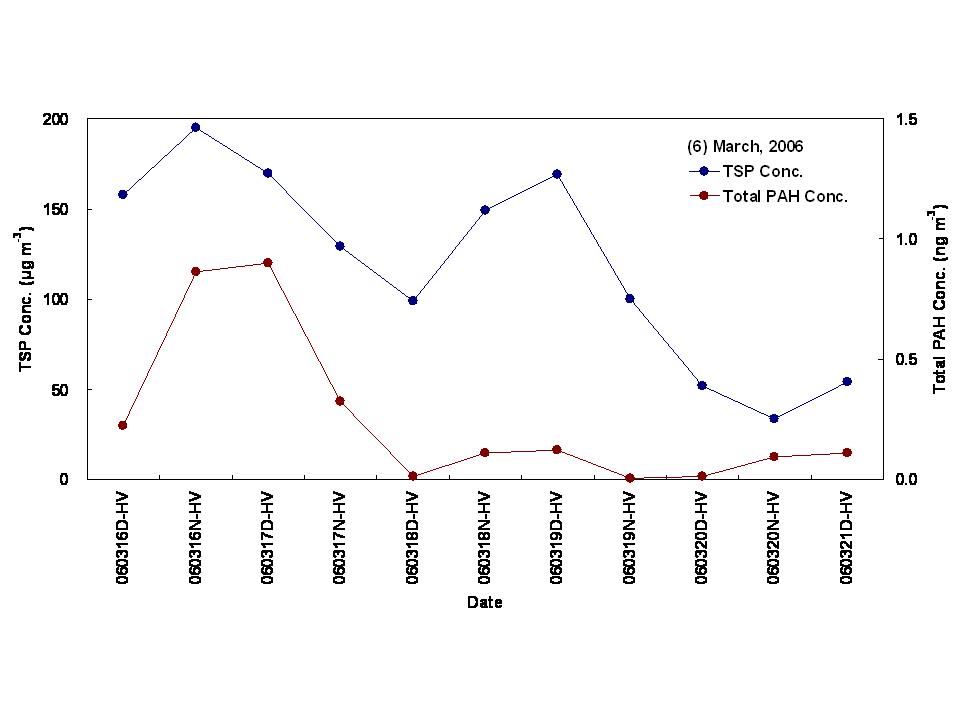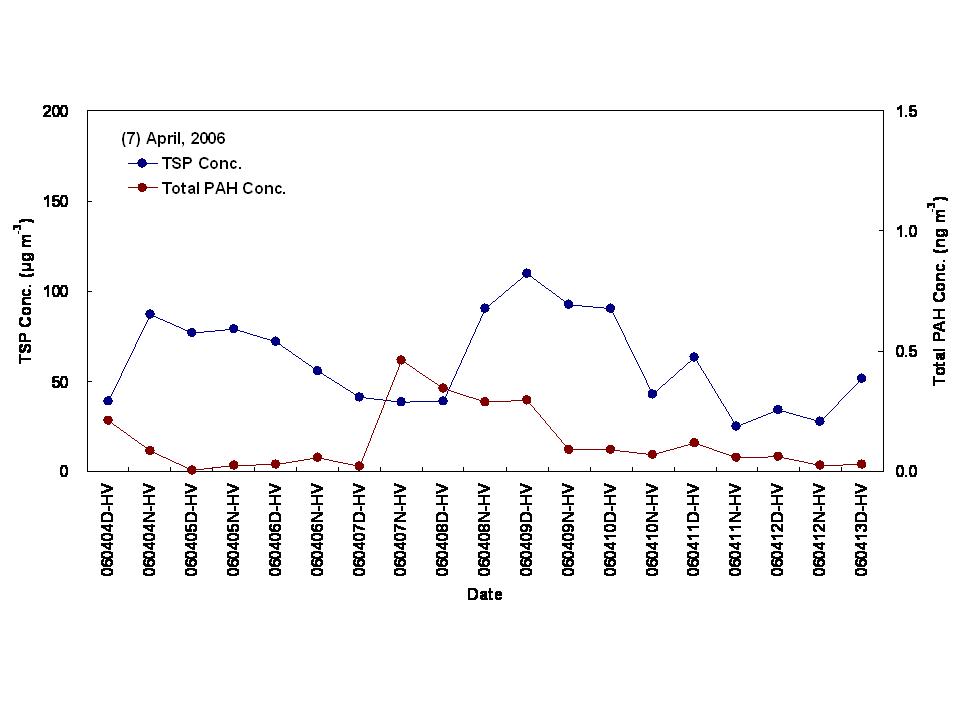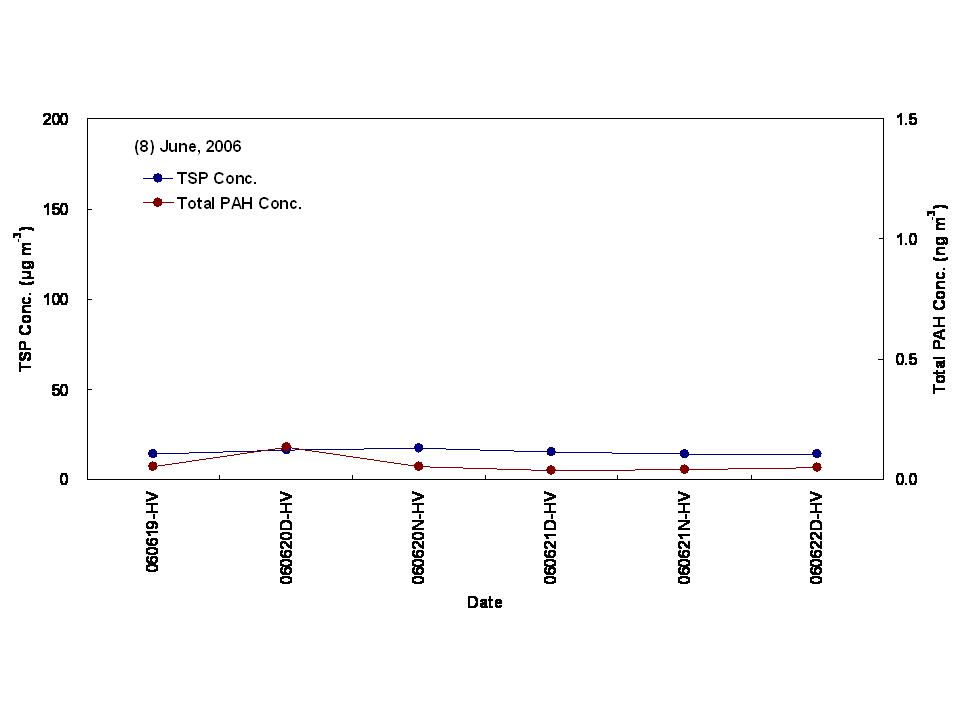 N-alkane concentrations